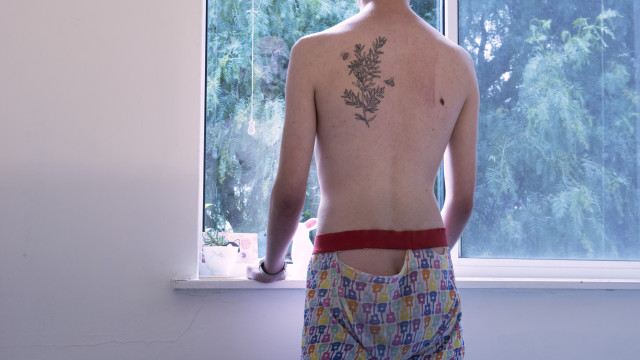 January 31 – July 14 / WALLSPACE / Susannah Jo FOSTER / GRUNDIES
Opening January 31 6pm – 9pm
Susannah Foster
GRUNDIES
GRUNDIES is a paste up collection of photography featuring people wearing what they regard to be worst underwear, posing in their private spaces.
Foster recruited volunteers following a call out to the public on social media.
The installation is a glimpse into the private possessions of the participants, retained for memories, comfort or a sense of duty. It is an exercise in the ephemeral, a reaction against poverty and changing lives. The portraits are intimate moments of the everyday, at times sexy and at times melancholic.