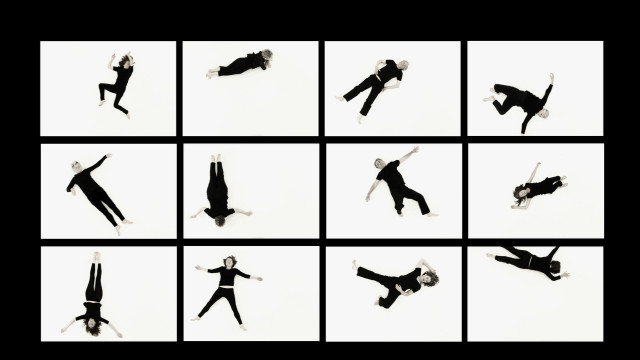 April 27 – May 14 / Gallery ONE / Nancy LANG and Friends / In Sync
Opening Drinks April 27th 6pm – 9pm / Artist Talk May 14th 4pm – 6pm
Nancy LANG and Friends In Sync
The body as the unconscious: the body as mind.
24 people, 6 emotions, a different perspective.
24 of my friends lay on the floor beneath a video camera as I filmed them move through the emotions of tenderness, desire, anger, sadness, fear and joy. They ranged in age from 3 to 84 years old with differing movement experience. Shaping their movement, I explored themes of non-verbal communication, space and how we influence and create each other. Through immersive projections you will feel the visuality of each unique movement.